Public Skate Information:
During public skate times, half the rink (running north and south) is used for stick & puck and the other half for skating.
For more rink locations and public skate times, visit the City of Saskatoon's website <here>
Public Skate Times:
Mon, Wed & Fri 6:30-8:30pm / Sat & Sun 1-3pm
For full ice hockey games, please be respectful and play around these times.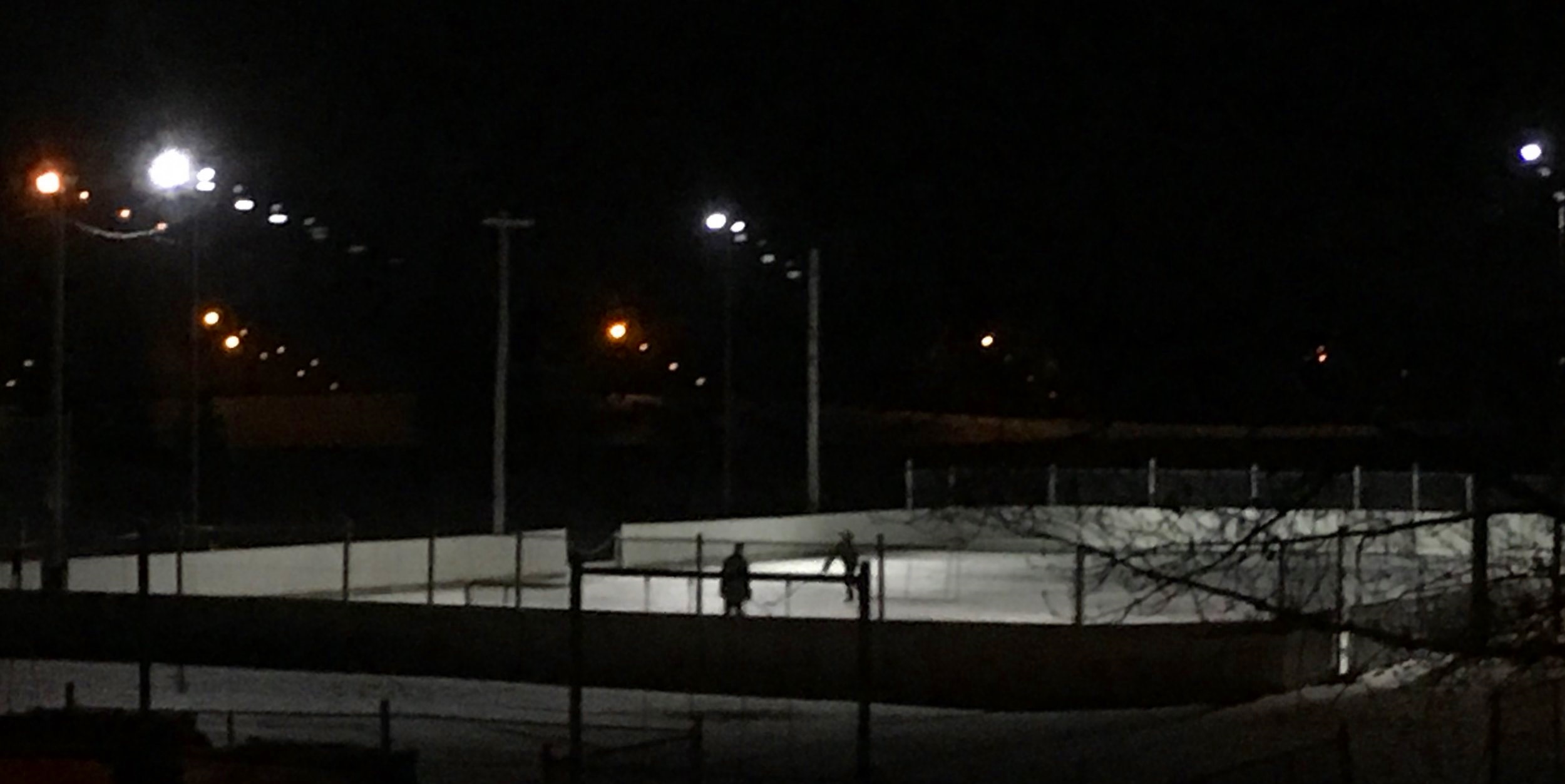 Lights stay on until 11pm
*unless Bill is flooding or the ice is not in condition to be used.
Always a huge Thank You to Bill who keeps our rink going year after year!